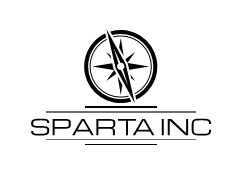 Sparta Inc Publication - Appointment of Assistant Director Sean Zhukov.
---
Greetings citizens of Los Santos,

As of January 14th, 2019 at 8:38 PM. Sean Zhukov, formerly a manager for Sparta Automotives' dealership subdivision. Has been appointed as the new Assistant Director, following the departure of Assistant Director Jake Woods. Assistant Director Zhukov will be working in close co-operation with Director Namira Carter, Assistant Director Logan Garcia alongside myself on rising projects.

We are, of course, sad to see mister Woods go and wish him the best of luck in his future endeavors. And we welcome Sean Zhukov to the Board of Directors!

For any questions, do not hesitate to contact me via e-mail.
Sincerely,



Director Charlie Carter,
On behalf of the Board of Directors.